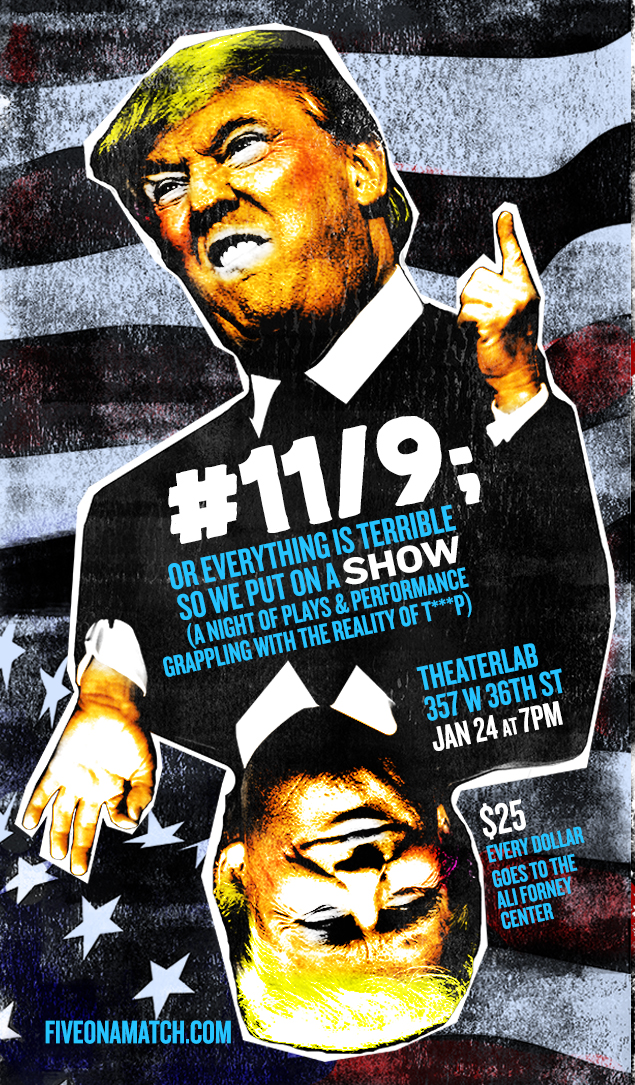 One year ago, just days after Trump's inauguration and the Women's March, Five on a Match produced a night of short plays written in response to the election.
Katie's ten minute play, directed by John Kurzynowski, was a huge hit!
"If you put this online, it'll go viral!," cried Meg's mother Bebbie.
So Jen and Meg roped in the incomparable Yaara.
And we made a movie!
Enjoy!